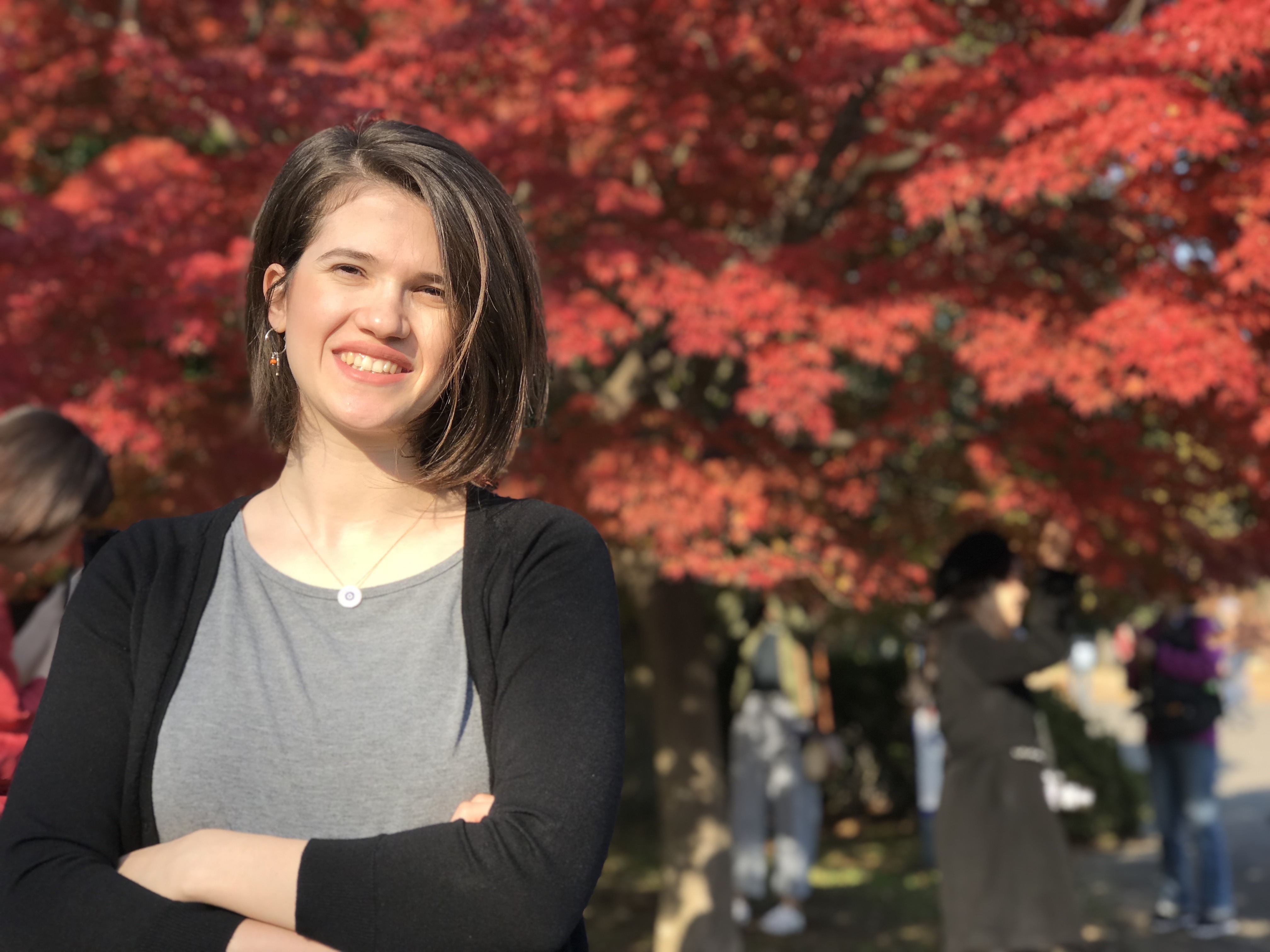 Ayşenur
AYDINBAKAR
Akademik Personel
Doktora, Universite Adı, Yıl
Tohoku University, 2019
Kullanıcı Adı
Kullanıcı adınızı küçük harflerle türkçe karekter kullanmadan yazınız.
Research Interests
♦ Family Economics
♦ Labor Economics
♦ Gender
♦ Applied microeconometrics
Biography
Aysenur Aydınbakar received a B.Sc. from Istanbul University in 2013, and an M.Sc. from Istanbul Technical University in 2016. She received her Ph.D. in Economics from Tohoku University  in 2019. Aydınbakar is a lecturer Ph.D. at Social Sciences University of Ankara since March, 2020. Dr. Aydınbakar has also collaborated with Development Policy Research Unit, Tohoku University.
Formel Roller
Member of Labor Economics Division at Department of Economics
Courses Taught
ECON 902- Principles of Economics
ECON 101- Introduction to Economics I
ECON 102- Introduction to Economics II
Web URL
aysenuraydinbakar
Öne Çıkan Özellikler
She has studied female labor in Japan and its relation with Japanese culture.

Among her interests are well-being, gender attitudes toward woman, intergenerational transmission.
Tanımlayıcı Bilgi
A researcher interested in labor and family economics